Tube Ace Adult Video WordPress Themes
"Play" by Tube Ace
This highly-customizable mobile responsive WordPress theme uses the Bootstrap CSS framework and looks great on any device or screen size and is available free of cost. Changing any of the colors, fonts, layouts, menu items, video post previews is possible within the WordPress Customizer by naviagating to the WordPress Admin Area > Appearance > Customizer. This feature-packed, free WordPress theme has more features than nearly any premium (paid, not free) WordPress theme available on the market. Because of the adult-oriented nature, this theme is not available in the WordPress theme directory and can only be downloaded right here on the Tube Ace website.
You are not limited to only using our theme, you can use any WordPress theme and still use the Tube Ace plugin to import adult videos to your site.
Theme VS Plugin
We receive many inquiries regarding confusion about the difference between the Tube Ace plugin and theme. The theme is the layout and design layer of a WordPress powered website while the Tube Ace plugin handles all of the video importing functionality.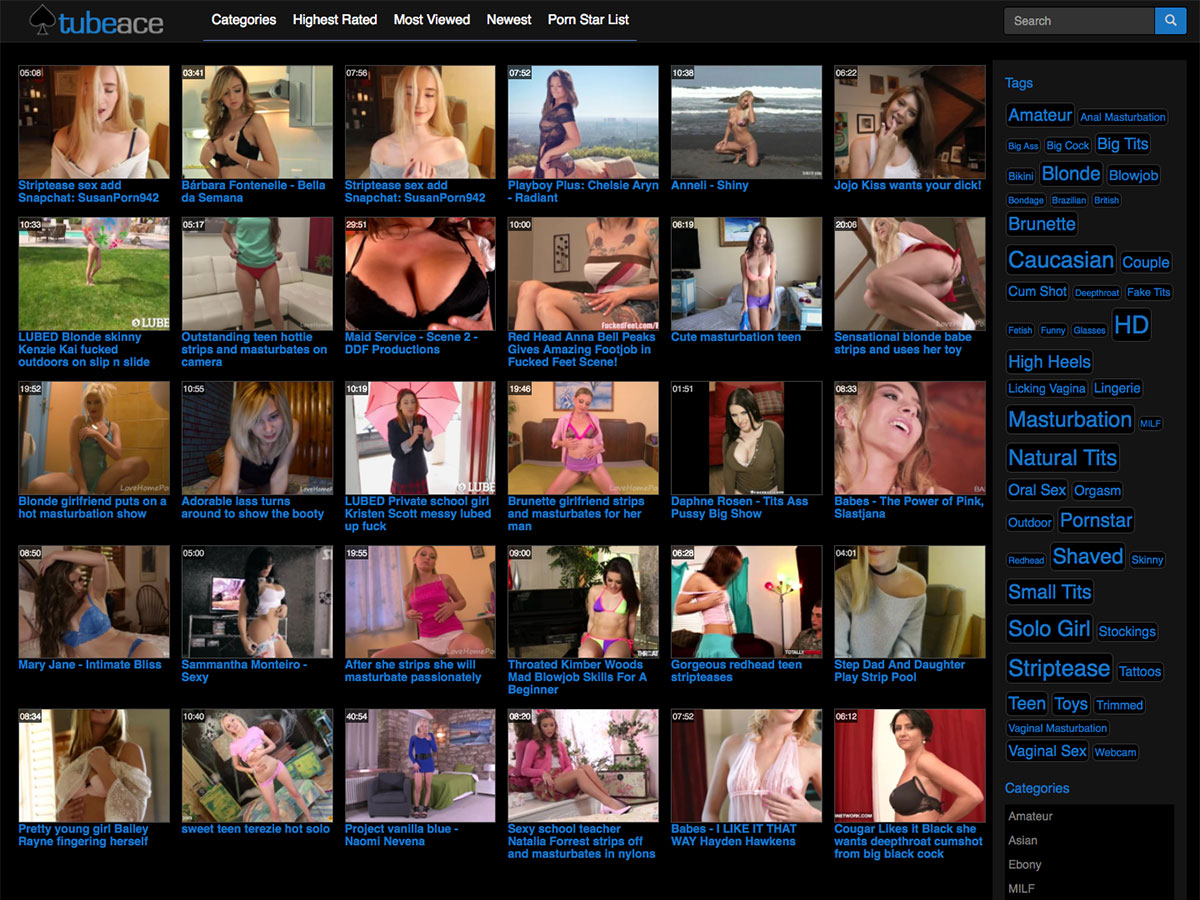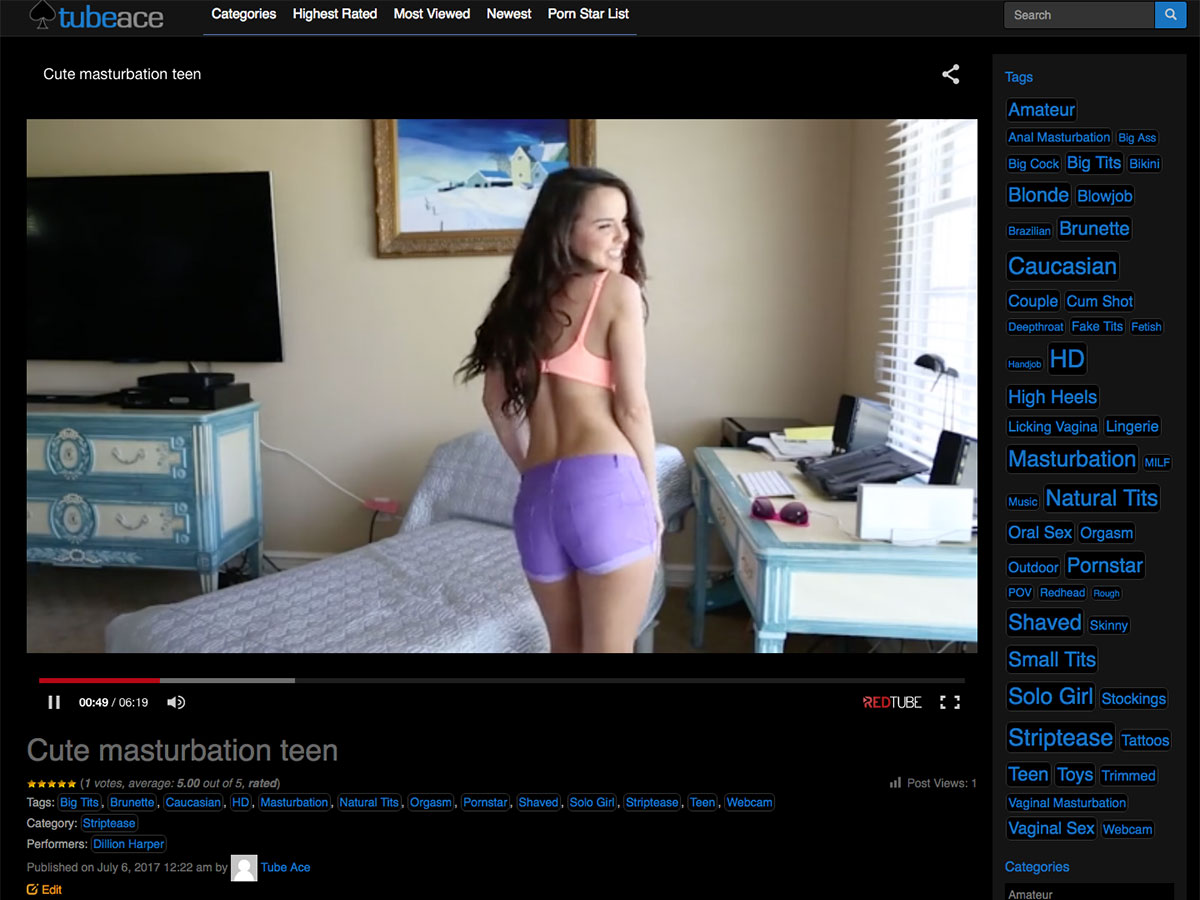 Responsive Design
This theme is built on Bootstrap, the world's most popular CSS framework which efficiently scales websites and applications with a single code base, from phones to tablets to desktop. There is no need to redirect users to a different version of your website if they are using a mobile device.
Infinite Customizations
Every element of your site can be easily edited in the WordPress theme customizer. Each element section is conveniently separated into several panels. Color pickers for every element make it fun and easy to customtize every detail.
Layout - Change the width of the content area vs the sidebar width. You can have a right sidebar, left sidebar or no sidebar at all.
Header - Upload a logo to brand your adult video tube site. You can also place ads ith the header widget area if you choose.
Background Images - Upload a background image for the header, content area, sidebars, post previews or footer.
Navigation - Change the colors, font faces, font sizes of the available, current page, and hovered menu items.
Sidebars - Widget area style attributes can set here.
Pagination - The previous, current and next page button link styling can be modified to suit your theme's design.
Post Previews - Edit the title, duration, author, post date, tags, categories post data styling to your preferences. Additionally, you may display the post ratings, post count with compatible WordPress plugins.
Post Pages - Post titles can be set to be shown above or below the content (video player). Comment section and related videos styling can be fully customized. Video players are displayed responsively for any screen size.
Display Ads for More Revenue
Up to 15 widget areas are available to display any custom HTML, banner code or add additional functionality with other WordPress plugins.
Header
Below Header
Left Sidebar
Right Sidebar
Above Content
Below Content
Above Comments
Above Related
Above Footer
Footer (up to 6 sections)
Video Ratings
With the
WP-PostRatings plugin
you can allow users to rate the videos by stars or thumbs up/down. Upon activaton of the Tube Ace plugin, a Highest Rated page is created to provide the ability to sort videos by highest rating.
Video View Counts
The
Post Views Counter
plugin displays the view count of each video. Upon activaton of the Tube Ace plugin, a Most Viewed page is created to provide the ability to sort videos by post count.
Porn Star List
Show a list of all the porn star performers on your site on a single page to help users find their favorite star's videos. This data is displayed by usage of a
shortcode and can shown with any WordPress theme and on any page.
Related Videos
Optionally display related videos/posts for each video to keep users moving around your site. A widget for this feature is also available for use in case you wish to use a different WordPress theme.
WooCommerce Compatible
Sell adult products on your website with the popular WooCommerce WordPress plugin to generate even more revenue with ecommerce.
Hundreds of Fonts for all Title and Text Elements
Every text element on your site can be assigned a different font family provided by Google Fonts giving your adult video tube site a uniquely styled look.