xHamster Import
1. Go to xHamster Webmasters section and create an account. Log-in once your account is created.
2. From the xHamster Webmaster area, go to Admin > Video Export
3. From the Export tool page:
Select which Categories you would like to export.
Select field options to create the following field order:
#ID|#THUMB|#URL_THUMB|#TITLE|#CHANNEL|#DURATION|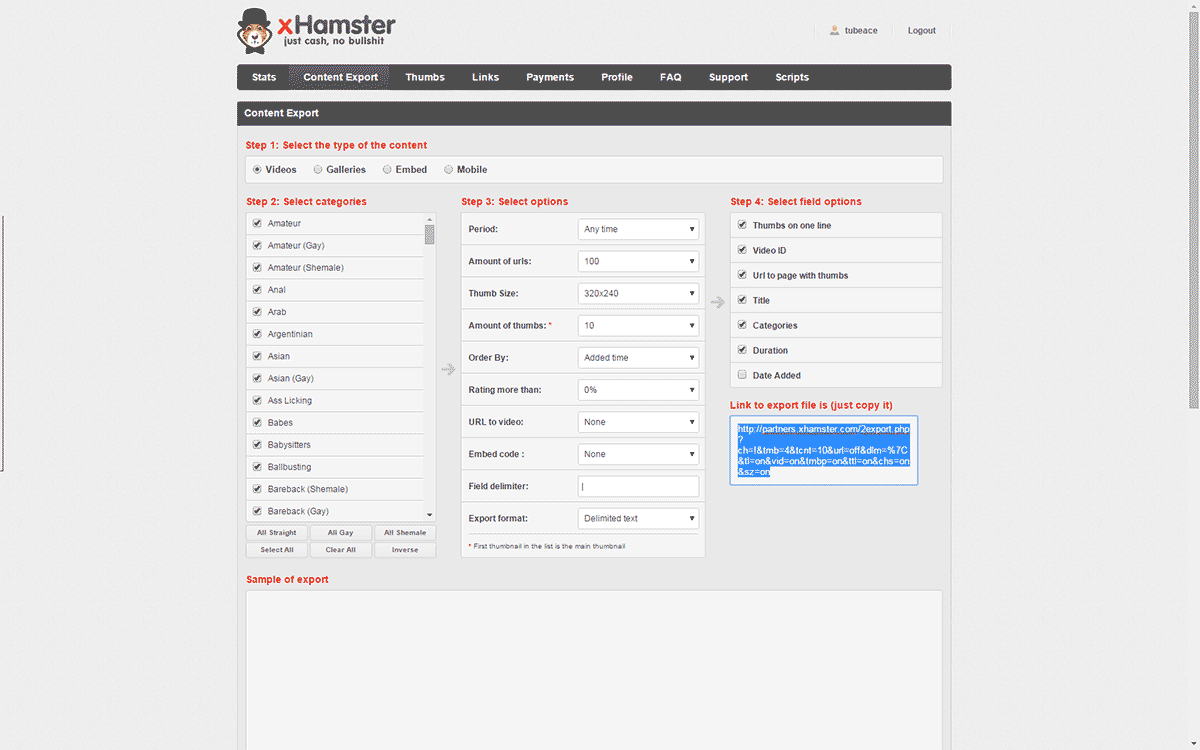 4. Create a .txt file from the contents of the URL file generated.
5. To import the file into Tube Ace, go to Tube Ace > xHamster Import from the WordPress Admin Menu.